Travel Pal offers a wide array of marketing tools and strategies to help promote and market Cities, Hotels, Attractions, and Businesses throughout the Western United States.
Travel Guide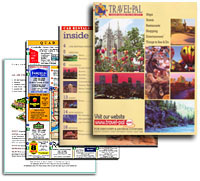 Value Card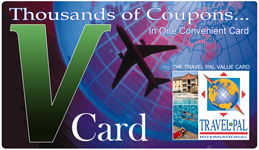 Coupons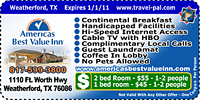 Brochures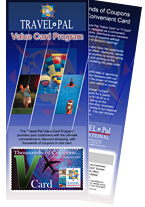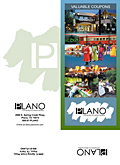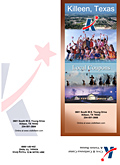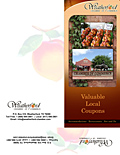 These are just a few of the many time tested programs that Travel Pal offers.
__________


More information and program pricing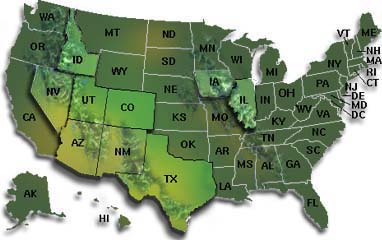 Your Travel Pal
Travel Pal International provides all the tools you need to plan a perfect vacation. We want to optimize your travel experience by providing all of your travel planning needs in one, easy location. With just one stop, you can view the hotels, activities, and even restaurants in a variety of locations across the country. Travel Pal works directly with the owners of these establishments to bring you the best rates for your experience. Here at Travel Pal, we have also done all the work with our easy to use V-Card, so you don't have to waste time clipping coupons. Click on the image below to find out more.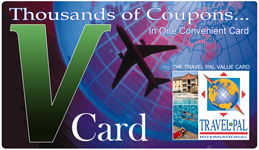 Ask about our
Value Card Program
Custom Search

 
Travel Pal for Businesses

- -

Travel Pal works with individual businesses to optimize marketing for a wider audience. Among the many tools available through Travel Pal, we create a Spotlight Page specific to the needs of your facility. Each spotlight Page can include:

Logo
Photo
Google Map
Details
Amenities
Features
Directions
Coupons

Contact us for more information or to update your listing with a Spotlight Page.

Click Here for a closer view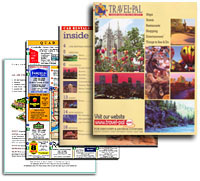 See our Regional
Travel Guide

( .pdf file)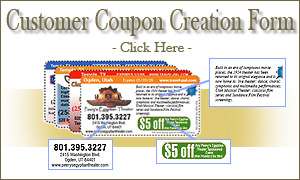 Media Information - Virtual Tours - Company Information



Interactive Online Tours

Make your website stand out with an interactive tour of your business or city.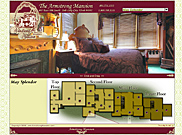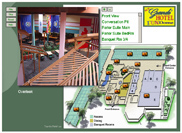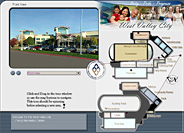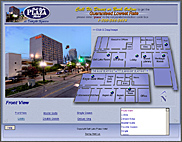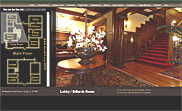 Look at what you get...

You can have millions of people walking through your facility and not leave a single footprint!